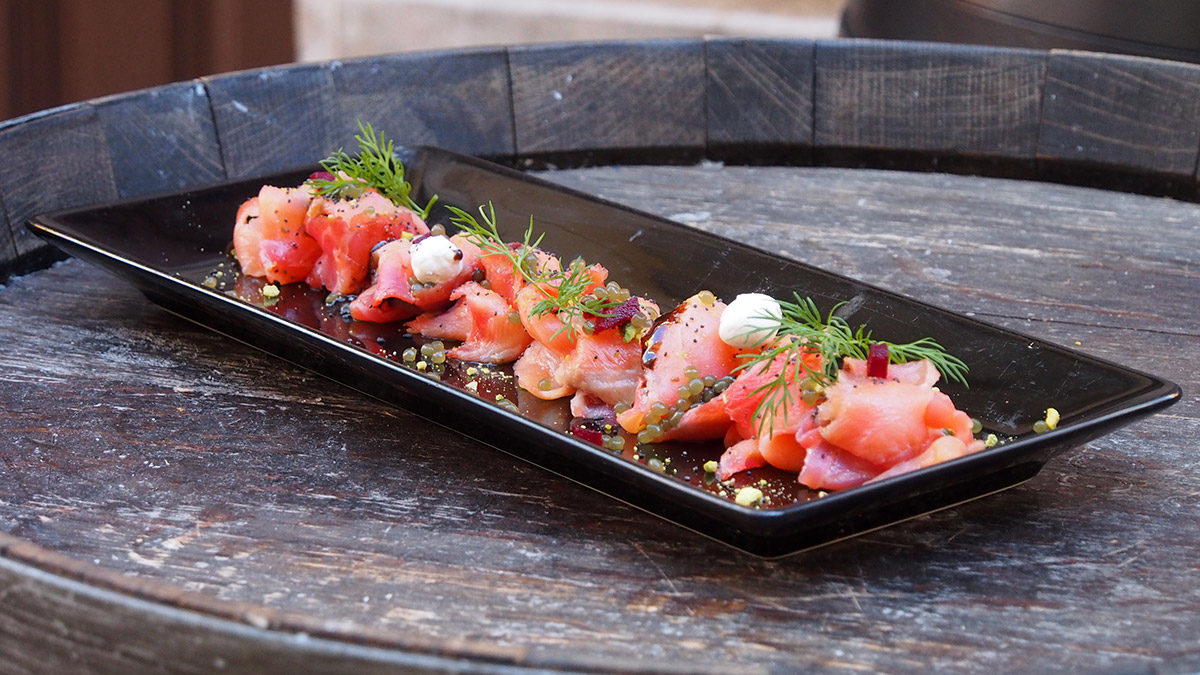 "The Love Affair of Gastronomy and Fine Wine
" And what better place to begin the affair than in Los Patios de Beatas, the very attractive establishment that fills two carefully restored 18thcentury listed buildings in the historical centre of Malaga. The wine theme dominates the elegant decoration including not only medieval wine jars discovered during rebuilding but also the innovative system of wine dispensers. A delightful art deco stained-glass skylight covers the dining atrium.
In this spacious "wine shop" a team of qualified and experienced sommeliers are ready to recommend and advise on any of the several hundred wines waiting to be tried and here enthusiasts can order any one of 50 wines available by the glass at prices to suit every pocket. The wines of their choice can also be purchased and delivered anywhere in the world.
Los Patios de Beatas
is, however, much more than just a "wine shop". You may decide to dine in leisurely comfort or just wine-taste and snack on tapas. So choose the appropriate table in one of the patios, the entrance hall or the private rooms, and feast on the exciting seasonal menu cooked by English Master Chef Finalist Christopher and his team of extremely professional staff. Among the delicious surprises are exceptional roast beef and local fresh fish, steak and fish tartars, and a mouth-watering array of desserts prepared using the latest cooking techniques; these include baked cheesecake and, believe it or not, a peanut and jelly parfait.
As lovers will do, diners will return again and again to the place where their love affair was declared and thus vouch for its continuation.